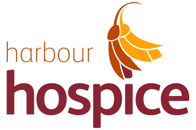 Fiona Moore
Team Leader IPU – Nursing - Inpatient Unit (IPU)
What do you enjoy most about your role at Harbour Hospice?
I love working in a team of exceptional people who provide meaningful and compassionate care to patients and families.  It makes me feel as though I am part of something very special making a difference to the lives of others.  The job is both rewarding and challenging and brings a lot of variety. However it is the people that I meet everyday that brings the greatest job satisfaction, the patients/families and of course the staff. 
What does working for Harbour Hospice mean to you?
I have worked for Harbour Hospice on 2 occasions and it is a privilege to be part of the organisation.  Harbour Hospice completely cares for its patients/families and staff.  It is both the warmth and appreciation of the work that is done by our community and Harbour Hospice itself that I find personally rewarding and which drew me back to work for them on this second occasion.  I can't think of a better organisation to work for.